Dine Around
What if instead of a half board or full board traditional, you could opt for a local restaurant? Accept the invitation, join our Dine Around program, and choose between the Tropical, the hotel's buffet restaurant or the traditional restaurant "Tourigalo", located just in front of Dom Pedro Garajau. Here you can enjoy typical gastronomy, grilled dishes and a daily take away buffet.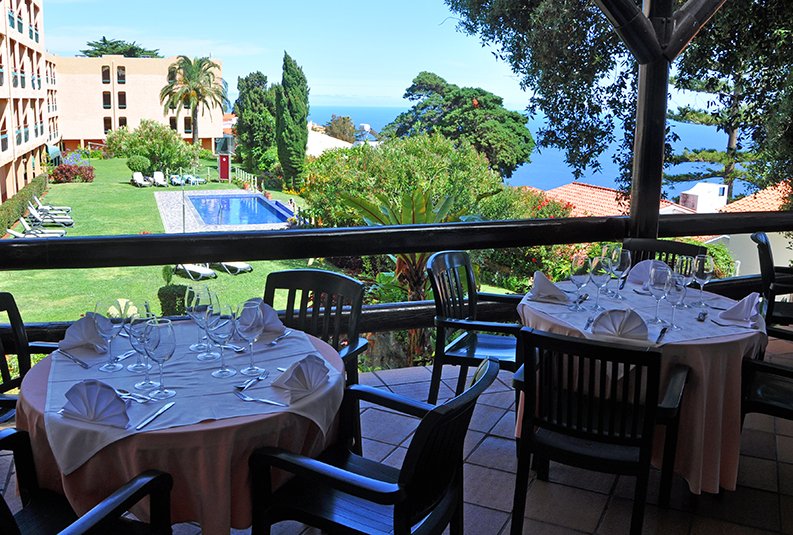 Tropical Buffet Restaurant
The hotel restaurant. Daily continental breakfast is served. The remaining meals (lunch and dinner) are subject to availability. You always have as a first choice the traditional restaurant Tourigalo.
Schedules:
Continental breakfast: from 07:30 a.m. to 10:00 a.m.
Lunch buffet: from 12:30 p.m. to 2:00 p.m. (option to choose Dine Around)
Dinner buffet: from 7:00 p.m. to 9:00 p.m. (option to choose Dine Around)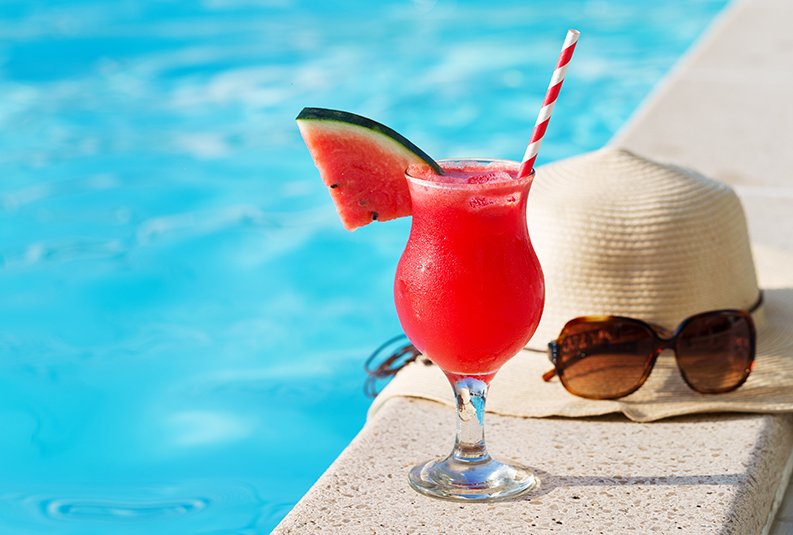 Our bars
In the indoor pool you will find the
Caracalla Bar
. A space of tropical beauty, where you can enjoy views of the Atlantic Ocean while toasting to holiday in Madeira.
Summer schedule: 6:00 p.m. to 11:00 p.m.
Winter schedule: 10:30 a.m. to 11:00 p.m.
At the
Pool Bar
, enjoy the idyllic setting, the sun and the dives and the pleasure of the pool bar service, with snacks, drinks and ice creams.
Summer schedule: 10:00 a.m. to 6:00 p.m.